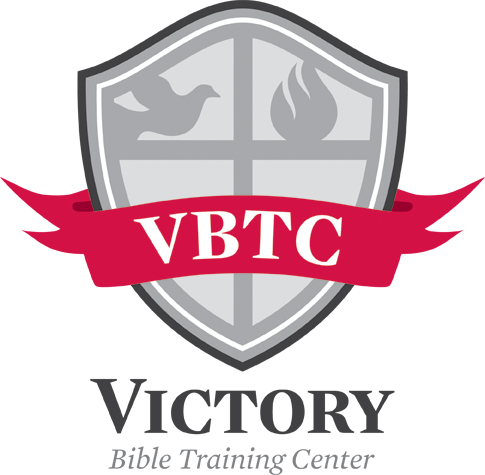 If you are within the Huntington area and Tri-State region we have an amazing opportunity to share with you. We are offering Victory Bible Training Center this Fall to train and equip you to fulfill the call of God upon your life!
Victory Bible Training Center is an intensive Bible training school designed to prepare those called to the fivefold ministry and other areas of leadership to effictively fulfill the call God has placed on their lives. By the end of the school year, students will receive knowledge concerning fundamental truths of the Word of God, as well as how to apply those truths in their own life and how to minister the Word to others.
Victory Bible Training Center is not a Sunday School or a Bible discussion group. Rather it is a concentrated, demanding, Word-packed course of study with the sole purpose of training men and women for effective Christian service.
If God has a call on your life and you have accepted that call and are committed to obeying the voice of God; Victory Bible Training Center may be just the place for you this fall!
School Structure:
Classes will meet each Thursday from 6:30p until 10:00p.
Each class will be 45 minutes long.
The school year consists of four semesters with four classes each semester.
Each semester is eight weeks long.
Final exams will be the eighth week.
Finances:
Registration: (non-refundable) $10
Tuition: (includes books, notebook, cap and gown for graduation) $580
Spouse Discount: If you and your spouse wish to enroll, you receive a $100 discount off of the tuition
Pastor Discount: For senior pastors there is a $40 discount
Senior Pastor and/or their spouse may attend Free Of Charge if 5 members of their church attend VBTC in the same school year.
Important Dates:
August 19 - Registration and application must be turned in with a $100 down payment
August 26 - Orientation begins at 6:30p with the first session of classes beginning immediately after
October 21 - 2nd Semester begins
January 6, 2011 - 3rd Semester begins
March 10, 2011 - 4th Semester begins
May 14, 2011 - Graduation Ceremony
Classes:
Fundamentals of Faith
Spirit, Soul and Body
Healing/Prosperity
Submission and Authority
Gifts of the Spirit 1
Leadership
Ministry Gifts and Authority
Devils, Demons and Deliverance
If you would like more information and/or would like to attend please call 304-733-4423 or contact Elizabeth Watts